Welcome
We welcome you to Sligo Cathedral Group of
St. John's Cathedral, John Street, Sligo Town,
Rosses Point Church and St. Anne's Church, Knocknarea, Strandhill, Co. Sligo.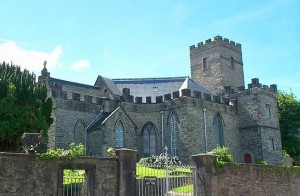 Sligo is situated in the North West of Ireland on the coast in the midst of a beautiful area.
It is our endeavour to present the church as a vibrant body in the Sligo community, seeking  to extend the family of God through social concerns and Christian teaching.
**********
'GATHERED IN MISSION' PARISH AND COMMUNITY EVENT
'Gathered in Mission' Harvest Praise Service in St John's Cathedral
Sunday 6th October at 4.00pm
Taking part are: Sligo Gospel Choir, Sligo Grammar School Choir, Carbury School Pupils and Duly Noted.
Preacher: Bishop Ferran Glenfield
This Service is open to everyone in our Community, so do please come along and also encourage other folks to come along and join us in praise.
MOTHERS' UNION
Wednesday 4th September – Holy Communion in St John's Cathedral at 8.00pm
followed by Tea in the Parish Room. Launch of new Programme.
**********
SELECT VESTRY MEETINGS
Monday 2nd September – St John's SV Meeting in the Parish Room at 8.00pm
**********
OTHER CHURCHES
Saturday 7th September – Calry Church Fun Run, The Mall, Sligo at 2pm and 3pm
***********
OUR CLUBS
EVERY Tuesday – Bowls Club meeting in the Hall at 8.00pm – all welcome.
Also EVERY Tuesday – Whist Club meets in the Parish Room (Magee House) at 8.00pm – all welcome.
++++++
September Services are detailed on each church's page.