Welcome
We welcome you to Sligo Cathedral Group of
St. John's Cathedral, John Street, Sligo Town,
Rosses Point Church and St. Anne's Church, Knocknarea, Strandhill, Co. Sligo.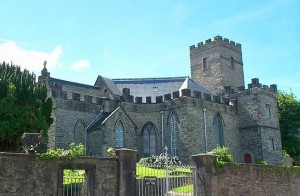 Sligo is situated in the North West of Ireland on the coast in the midst of a beautiful area.
It is our endeavour to present the church as a vibrant body in the Sligo community, seeking  to extend the family of God through social concerns and Christian teaching.
Important Dates for your Diary
EVERY Tuesday – Bowls Club meeting in the Hall at 8.00pm – all welcome.
Also EVERY Tuesday – Whist Club meets in the Parish Room (Magee House) at 8.00pm – all welcome.
********
Thursday 2nd February – 7.45pm Mothers' Union Communion Service in Calry Church.
Any queries, please contact Liz Greer (Branch Leader).
********
Saturday 4th February – 8am Sligo Churches Together Monthly Prayer Meeting in the Catacombs at Calry Church, The Mall – all welcome!
********
Tuesday 28th February – Shrove Tuesday – Pancake Morning in the Deanery, Strandhill Road, from 10.30am to 12.30pm, in aid of Co. Sligo Protestant Orphan Society – please do try to come along for this morning of friendship and pancakes!
********
Select Vestry Meetings:
Monday 6th February – St. John's Select Vestry Meeting, 8pm, Parish Room
Tuesday 7th February – St Anne's Select Vestry Meeting, 8.30pm, in the Church
Monday 13th February – Rosses Point Select Vestry Meeting, 8pm, in the Church
********
Messy Church – please see Post on right hand side for full details.
February Services are detailed on each church's page.