Welcome
We welcome you to Sligo Cathedral Group of
St. John's Cathedral, John Street, Sligo Town,
Rosses Point Church and St. Anne's Church, Knocknarea, Strandhill, Co. Sligo.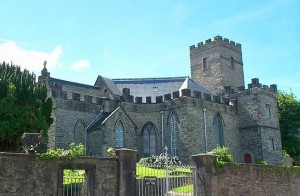 Sligo is situated in the North West of Ireland on the coast in the midst of a beautiful area.
It is our endeavour to present the church as a vibrant body in the Sligo community, seeking  to extend the family of God through social concerns and Christian teaching.
**********
WEEK OF PRAYER FOR CHRISTIAN UNITY
Friday 24th January – Ecumenical Service to mark the above will take place in the Cathedral of the Immaculate Conception at 7.30pm
Preacher will be Rev. David Clarke – please make every effort to support this.
**********
BETWEEN WOMEN
If you are interested in joining this new Women's Group and have not yet completed an application form, please contact Trudi asap on 086 8181 110
**********
MOTHERS' UNION
Saturday 11th January – MU New Year's Lunch, Sligo Park Hotel at 1.00pm
Please let Trudi know if you are attending asap!
**********
SELECT VESTRY MEETINGS
Next meeting – February
**********
OUR CLUBS
EVERY Tuesday – Bowls Club meeting in the Hall at 8.00pm – all welcome.
Also EVERY Tuesday – Whist Club meets in the Parish Room (Magee House) at 8.00pm – all welcome.
++++++
January Services are detailed on each church's page.