Welcome
We welcome you to Sligo Cathedral Group of
St. John's Cathedral, John Street, Sligo Town,
Rosses Point Church and St. Anne's Church, Knocknarea, Strandhill, Co. Sligo.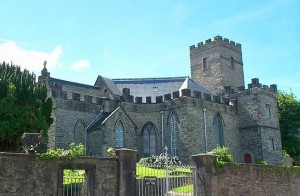 Sligo is situated in the North West of Ireland on the coast in the midst of a beautiful area.
It is our endeavour to present the church as a vibrant body in the Sligo community, seeking  to extend the family of God through social concerns and Christian teaching.
Important Dates for your Diary
Saturday 3rd September – 8.00am – Sligo Churches Together Monthly Prayer meeting at Presbyterian Hall, Sligo Town
Monday 5th September – 8pm – St John's Select Vestry Meeting, Parish Room
Tuesday 6th September – 8pm – Coney Island Challenge Meeting, St Anne's Church
Thursday 8th September – 7.30pm – Elphin & Ardagh Diocesan Council Meeting, St John's Cathedral Hall
Tuesday 13th September – 8pm – Mothers Union Special Event – All Ireland MU President Phyllis Grothier will meet with local members and friends in Riverstown.  Please contact Liz Greer for more details.
MU Annual Getaway Weekend 7th/8th October at the Radisson Blu in Ballincar, Sligo – please see handout and poster in the church, or contact Liz Greer.
Messy Church will be back again in October!
Harvest 2016
St Anne's Church, Knocknarea – Friday 7th October at 8pm, Preacher: Archdeacon Alan Synnott
St John's Cathedral, Sligo – Sunday 9th October at 7pm, Preacher: The Dean of Kilmore, Dean Nigel Crossey
Rosses Point – Friday 14th October at 8pm, Preacher: Canon Noel Regan
September Services are detailed on each church's page.