Welcome
We welcome you to Sligo Cathedral Group of
St. John's Cathedral, John Street, Sligo Town,
Rosses Point Church and St. Anne's Church, Knocknarea, Strandhill, Co. Sligo.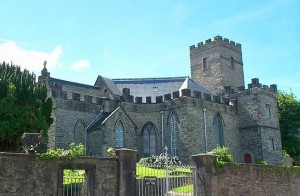 Sligo is situated in the North West of Ireland on the coast in the midst of a beautiful area.
It is our endeavour to present the church as a vibrant body in the Sligo community, seeking  to extend the family of God through social concerns and Christian teaching.
Important Dates for your Diary
EVERY Tuesday – Bowls Club meeting in the Hall at 8.00pm – all welcome.
Also EVERY Tuesday – Whist Club meets in the Parish Room (Magee House) at 8.00pm – all welcome.
********
MOTHERS' UNION
Next meeting of the Mothers Union will be on Wednesday 20th September at 8.00pm with Service of Holy Communion and Commissioning
of New Officers in St John's Cathedral, followed by supper in the Parish Room, and a presentation to the outgoing Officers.
********
Select Vestry Meetings:
St John's – Monday 4th September at 8pm, Parish Room
********
OTHER EVENTS:
Monday 11th September 2017 at 8pm, Parish Room – 'Passing on the Baton' – an evening with the KEA Youth Officer, Marian Edwards.
Marian will speak to parents of new born to 12/13 year old children about passing on their baton of faith to the next generation.
This will be followed by supper and an opportunity to share with other parents.
Please let the Dean know if you are attending, so that we can cater for the correct numbers.
++++++
Thursday 21st September 6.30 – 9pm – RCB Charity Legislation Information Evening, Bush Hotel, Carrick-on-Shannon
Parish Treasurers and Secretaries to attend, all others are welcome.
++++++
Sunday 8th October – St John's Harvest Lunch – see poster for more information!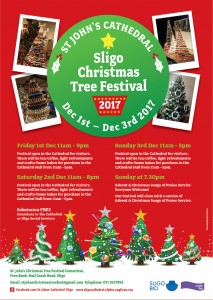 ********
September Services are detailed on each church's page.