St. Anne's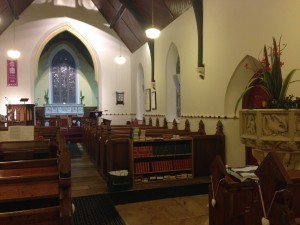 St Anne's Services for December 2018
Sunday 23rd December (Advent) – 4.00pm Carols by Candlelight
Tuesday 25th December (Christmas Day) – 12.00 Noon Family Communion
Sunday 30th December 2018 – 10.30am United Holy Communion Service in St John's Cathedral for the whole Parish.
READERS – Please see the Monthly Readers Sheet for your readings
Services are held every Sunday at Noon and the average attendance is about 35.  Visitors are most welcome.  Most weeks there is a vibrant Sunday Club for the children.
The interior of the Church is simple yet there is some wonderful artistic beauty in the furniture and the East Window.
St. Anne's is surrounded by the glory of God's creation with the famous mountain Knocknarea on one side and the Atlantic and the surfing haven of Strandhill on the other.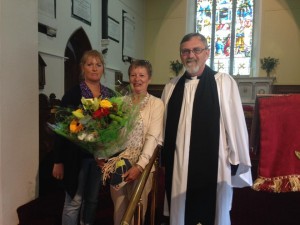 Rosses Point Services for March 2018
Sunday 4th March  (Lent 3) – 12 noon Holy Communion
Sunday 11th March (Lent 4) – 12 noon Morning Worship
Sunday 18th March (Lent 5) –  12 noon Holy Communion
Sunday 25th March (Palm Sunday) – 12 noon Morning Worship
Wednesday 28th March – 8pm Service of the Word
Sunday 1st April (Easter Day) – 12 noon Holy Communion
READERS – Please see the Monthly Readers Sheet for your readings