Mothers' Union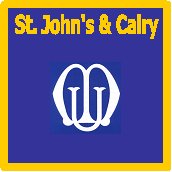 Sligo Cathedral Group of Churches and Calry Parish Church have a joint Mothers' Union Branch -"St. John's Calry MU" .
The Mothers' Union is a worldwide Anglican-led organisation whose purpose is to be specifically concerned with all that strengthens and preserves marriage and Christian family life.
Our Programme for 2017
Theme: "FAITH IN ACTION"
Thursday 19th January 2017 @7.45 pm
Meet in the Deanery
Thursday 2nd February 2017 @ 7.45 p.m.
Service in Calry, presentation of Christ in the Temple.
Thursday 9th March 2017 @ 7.45 p.m.
Songs of Praise in Drumcliffe
Thursday 30st March 2017 @ 7.45 p.m.
Service in St John's Cathedral followed by bring/buy and supper.
Summer Break
Wednesday 20th September 2017 @ 8p.m.
Commissioning Service in St John's Cathedral to commission our new Branch Leader, Honorary Secreatry and Honorary Trreasurer, followed by Tea and Presentations in the Parish Room.
Commitment to prayer is the essential heartbeat of the Mothers' Union. Members worldwide are united in a daily 24 hour Wave of Prayer. The Sligo branch is part of a Diocesan Prayer Circle which is organised by the Faith and Policy co-ordinator and involves members from every Branch who will pray for anyone suffering illness or who has a particular problem.  If anyone would like to have their name added to the Prayer Circle, please contact branch leader.
The Mother's Union Prayer
Loving Lord, we thank you for your love so freely given to us all. We pray for families around the world. Bless the work of the Mothers' Union as we seek to share your love through the encouragement, strengthening and support of marriage and family life.
Empowered by your spirit, may we be united in prayer and worship, and in love and service reach out as your hands across the world. In Jesus' name.
Amen.
Click the logo below to visit the DiocesanWebsite of Kilmore, Elphin and Ardagh Mothers' Union