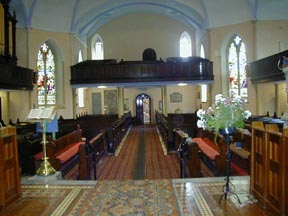 On the 1st, and 3rd  Sundays there is Holy Communion at 10.30am.
Morning Prayer Services are held at 10.30am on the 2nd and 4th Sundays. 
When there is a 5th Sunday, the three churches in the group have a united service.
The parishoners are a committed and dedicated group of people who especially welcome visitors.  There is a Sunday School each week which takes place from midway through the service.