Sligo Cathedral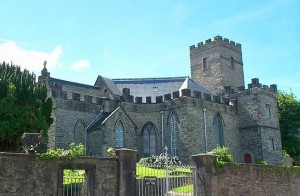 St John's Cathedral Services for December 2016
Wednesday 30th November 8pm Advent Service 1, St Anne's Church, Knocknarea
Sunday 4th December (Advent 2) – 10.30am Holy Communion (Readings Is 11: 1-10, Psalm 72: 1-7, Matt 3: 1-12)
Wednesday 7th December 8pm Advent Service 2, Rosses Point Church
Sunday 11th December (Advent 3) – 10.30am Morning Worship (Readings Is 35: 1-10, Psalm 146: 4-10, Matt 11: 2-11)
Wednesday 14th December 8pm Advent Service 3, St John's Cathedral
Sunday 18th December (Advent 4) –  St John's Cathedral at 4.30pm for Carol and Nativity Service, followed by Bring and Share Tea
(Readings Is 7:10-16, Psalm 80: 4-10, Matt 1: 18-25)
 Sunday 18th December – Messy Church 3pm in St John's Hall – please bring an orange to make Christingles.
Friday 23rd December 8pm Lessons and Carols at St Anne's, followed by punch and mince pies!
Saturday 24th December (Christmas Eve) – 11.30pm – First Communion of Christmas, Rosses Point
Sunday 25th December (Christmas Day) – 8.30am Holy Communion
10.30am Family Communion
Sunday 1st January 2017 – 10.30am Joint Service of Holy Communion at St John's Cathedral
The parishoners in St John's are a committed and dedicated group of people who especially welcome visitors.