Sligo Cathedral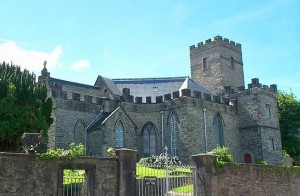 St John's Cathedral Services for January 2017
Sunday 1st January (Christmas 1) – 10.30am United Holy Communion and Baptism (Readings Hebrews 2: 10-18, Psalm 148, Matt 2: 13-32)
Sunday 8th January (Epiphany 1) – 10.30am Morning Worship (Readings Acts 10: 34-43, Psalm 29, Matt 3: 13-17)
Sunday 15th January (Epiphany 2) – 10.30am Holy Communion (Readings 1 Cor 1: 1-9, Psalm 40: 34-43, John 1: 29-42)
Sunday 22nd January (Epiphany 3) – 10.30am Morning Worship (Readings 1 Cor 1: 10-18, Psalm 27: 4-12, Matt 4: 12-23)
Messy Church, St John's Hall, 4pm – 6pm, Fellowship, Crafts and Food! Please join us!
Wednesday 25th January – 8pm, St John's Cathedral – Week of Prayer for Christian Unity Ecumenical Service, Speaker Pastor Steffan Arras, Head of the Luthern Chuch in Ireland.  Refreshments in the Hall after the Service.  Please make every effort to attend.
Sunday 29th January – 10.30am Morning Worship (Readings 1 Cor 1: 18-31, Psalm 15, Matt 5: 1-12)
The parishioners in St John's are a committed and dedicated group of people who especially welcome visitors.